By Rajeswari Pillai Rajagopalan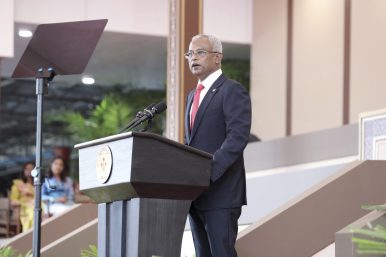 With a new government under President Ibrahim Mohamed Solih in office, the Maldives appears ready to get its relationship with India back on track.
Prime Minister Narendra Modi made his maiden visit to the Maldives earlier in the month for the swearing in ceremony of Solih. A joint statement signed by the two leaders noted the "importance of maintaining peace and security in the Indian Ocean and being mindful of each other's concerns and aspirations for the stability of the region," a clear reference to recent controversies in their relationship.
Solih also used the opportunity to apprise Modi of the urgent assistance needed in the areas of housing and infrastructure as well as setting up water and sewerage systems in the remote islands.