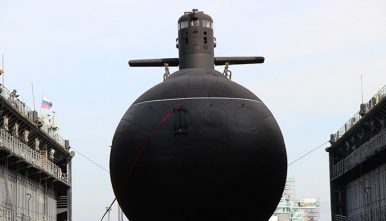 Russia is offering India to jointly develop a new diesel-electric attack submarine (SSK) class based on the Russian Amur-1650 SSK, the deputy director of the Russian Federal Service of Military-Technical Cooperation, Vladimir Drozhzhov, said on July 9.
The joint SSK project would reportedly involve a significant transfer of military technology from Russia to India that would go beyond usual license-production agreements.
"We are not put forward [an idea of] usual licensed production of submarine, we are proposing to jointly devise a project with our Indian partners and jointly build the first pilot model on the basis of the Amur-1650 diesel-electric submarine project, equipped with an air-independent propulsion system," Drozhzhov was quoted as saying by TASS news agency on July 9.
Last month, India's Ministry of Defense (MoD) said it was seeking to domestically construct six SSKs equipped with air-independent propulsion systems (AIP) under the ministry's long-deferred Project-75 India (Project-75 I).