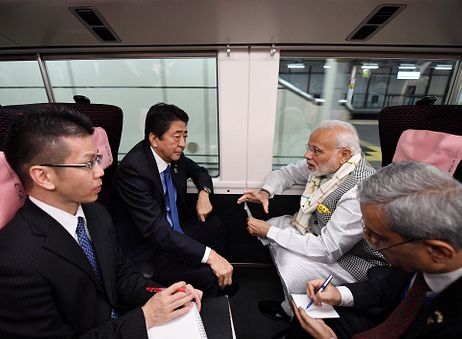 India and Japan are holding their inaugural 2+2 defense and foreign minister level dialogue on November 30, ahead of the annual summit meeting between Prime Minister Narendra Modi and Prime Minister Shinzo Abe in December. While the dialogue will be heralded as yet another step that advances India-Japan bilateral relations, it also has broader implications as well.
The decision to hold a ministerial level 2+2 dialogue was taken this summer during a telephone call between India's new foreign minister, Dr. S. Jaishankar, and his Japanese counterpart, Taro Kono. The inaugural US-India 2+2 dialogue was held in September 2018.
The mechanism itself is quite significant. Japan is only the second country (after the United States) with which India has such a dialogue format. The India-Japan 2+2 dialogue is an endorsement of the special strategic partnership between New Delhi and Tokyo.