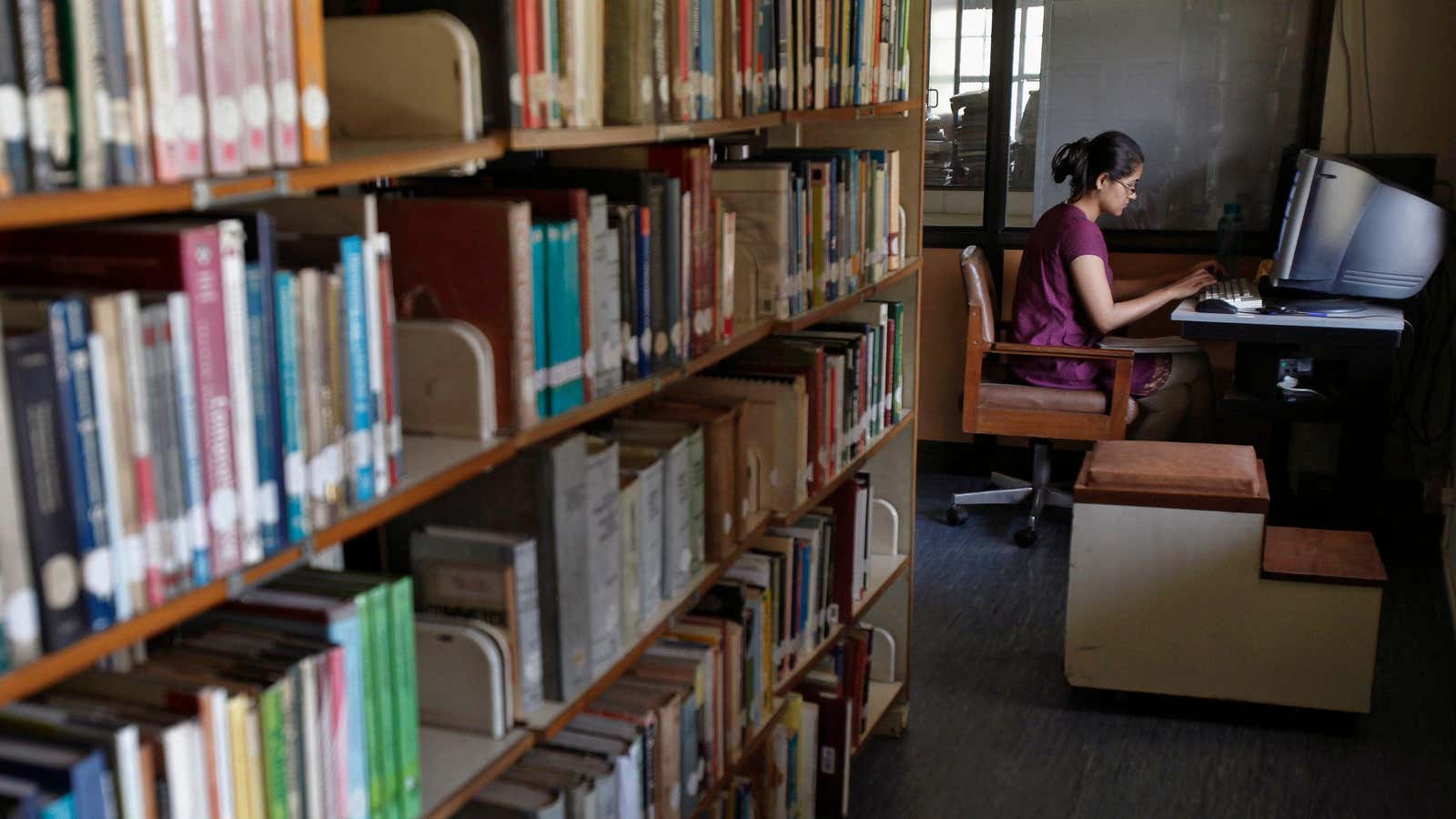 One-third of those graduating from the country's prestigious engineering schools, particularly the Indian Institutes of Technology (IITs), migrate abroad.
Such highly-skilled persons account for 65% of the migrants heading to the US alone, a working paper (pdf) of the US-based National Bureau of Economic Research (NBER) has concluded.
Nine out of 10 top scorers in the annual joint entrance examination held nationally for admission to the IITs and other reputed engineering colleges have migrated. Up to 36% of the top 1,000 scorers, too, have taken this path, according to the paper published this month.
In the US, there is a long list of IIT graduates now leading executives and CEOs. However, most immigrants move to the US as students and eventually join the US workforce. The NBER paper found that 83% of such immigrants pursue a Master's degree or a doctorate.
"...through a combination of signaling and network effects, elite universities in source countries play a key role in shaping migration outcomes, both in terms of the overall propensity and the particular migration destination," the report said.
India has 23 IITs across the country. The acceptance rates at most these hallowed institutions are lower than those of Ivy League colleges, especially at the most sought-after IITs at Kharagpur, Mumbai, Kanpur, Chennai, and Delhi. In 2023 alone, 189,744 candidates registered for the JEE, competing for only 16,598 seats.
Global economies are keen on highly skilled Indians
The US graduate program is a key pathway for migration, to recruit the "best and brightest," the NBER report said.
Similarly, the UK's High Potential Individual visa route lets graduates from the world's top 50 non-UK universities, including the IITs, stay and work in the country for at least two years. For doctoral qualification, the work visa is for at least three years.