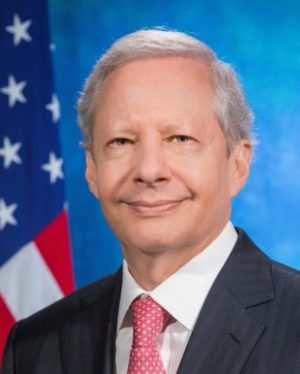 The outgoing U.S. ambassador to India, Kenneth Juster, has confirmed that his country has been involved in the ongoing China-India standoff in Ladakh. Speaking at a virtual New Delhi think tank event on January 5, Juster noted: "Simply put, no other country does as much to contribute to the security of Indians and India." "Our close coordination has been important as India confronts, perhaps on a sustained basis, aggressive Chinese activity on its border," he added.
When asked to expand on this remark, the ambassador declined to provide details of what that "close coordination" has concretely entailed, passing the onus of such disclosure to the Indian government. "I appreciate the question and the interest in the internal discussions on China, but it's not really something I'm at liberty to get into here. If the government of India wants to comment on that, that's for the government of India. Suffice it to say that we have cooperated," The Hindu quoted Juster as saying.
While the fact that the United States has provided intelligence support to India during the Ladakh standoff is something of an open secret in New Delhi's strategic circles, Juster's public remarks provide the first on-record confirmation of the fact. While previous news reports noted U.S. intelligence support during the China-India standoff in Doklam in 2017, they were based on anonymous sources.
Reacting to Juster's comments, the Chinese ambassador to India, Sun Weidong, tweeted on January 6: "We have noticed recent remarks with reference to #China by the #US side. We firmly oppose any third party meddling in #China-#India border issue and hope the #US relations with others not target any specific country."