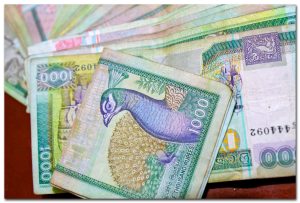 Debt-stricken Sri Lanka's Central Bank chief said Wednesday that the country is making good progress in talks with its creditors to obtain financial assurances for debt restructuring, an important step toward finalizing an International Monetary Fund rescue plan.
Sri Lanka is bankrupt and has suspended repayment of its $51 billion foreign debt, of which $28 billion must be repaid by 2027.
It has reached a preliminary agreement with the IMF for a $2.9 billion rescue package over four years. Its completion hinges on assurances on debt restructuring from creditors that include China, India, and the Paris Club, a grouping of major creditor nations.
India announced last week that it has given its assurance to the IMF to facilitate the bailout plan. India has extended $4.4 billion in official credit to Sri Lanka, excluding other forms of lending.
"Other bilateral creditors, Paris Club, China and small bilateral creditors are in the process of issuing financial assurances," Sri Lankan Central Bank Governor Nandalal Weerasinghe said.
The "process is making very good progress," Weerasinghe told reporters at his office, saying the country hopes to receive "the necessary financial assurances from all our creditors in a very short period."
Sri Lanka borrowed heavily from China over the past decade for infrastructure projects that include a seaport, airport, and a city being built on reclaimed land. The projects failed to earn enough revenue to pay for the loans, a factor in Sri Lanka's economic woes.
China accounts for about 20 percent of Sri Lanka's loans, making it the state's largest bilateral creditor. That means Beijing's cooperation in the debt restructuring process is critical. In general, however, China is often reluctant to provide debt relief, fearing that other debtor countries would demand similar treatment. Beijing prefers to suspend payments as a form of temporary relief.