By Rajeswari Pillai Rajagopalan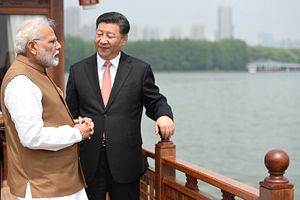 Last month, China's People's Liberation Army (PLA) engaged in a major military exercise in the Tibet region. The engagement showcased some of the latest weapons in the Chinese military inventory and also spotlighted its deployments in the region more generally.
According to reports, the exercise last month in Tibet witnessed the deployment of several key aspects of Chinese military capabilities, including the Type 15 light battle tank and the new 155 mm vehicle-mounted howitzer. A Chinese military analyst speaking to the Global Times said that both "had powerful engines, allowing them to maneuver efficiently in Tibet's terrain." The same Global Times report also stated that the PLA Tibet Military Command had deployed helicopters, armored vehicles, heavy artillery, and anti-aircraft missiles across the region, from Lhasa, which has an elevation of around 3,700 meters, to border defense frontlines at an altitude higher than 4,000 meters.
These developments were by no means surprising. Indeed, the PLA has been beefing up its overall combat proficiency in the last few years by engaging in training and joint exercises, especially in high-altitude regions, with implications for how China's military operates and how other actors in the Indo-Pacific region respond in kind.