http://www.ibtimes.co.uk/war-isis-threat-jihadi-nuclear-terror-attack-highest-since-cold-war-says-think-tank-1564192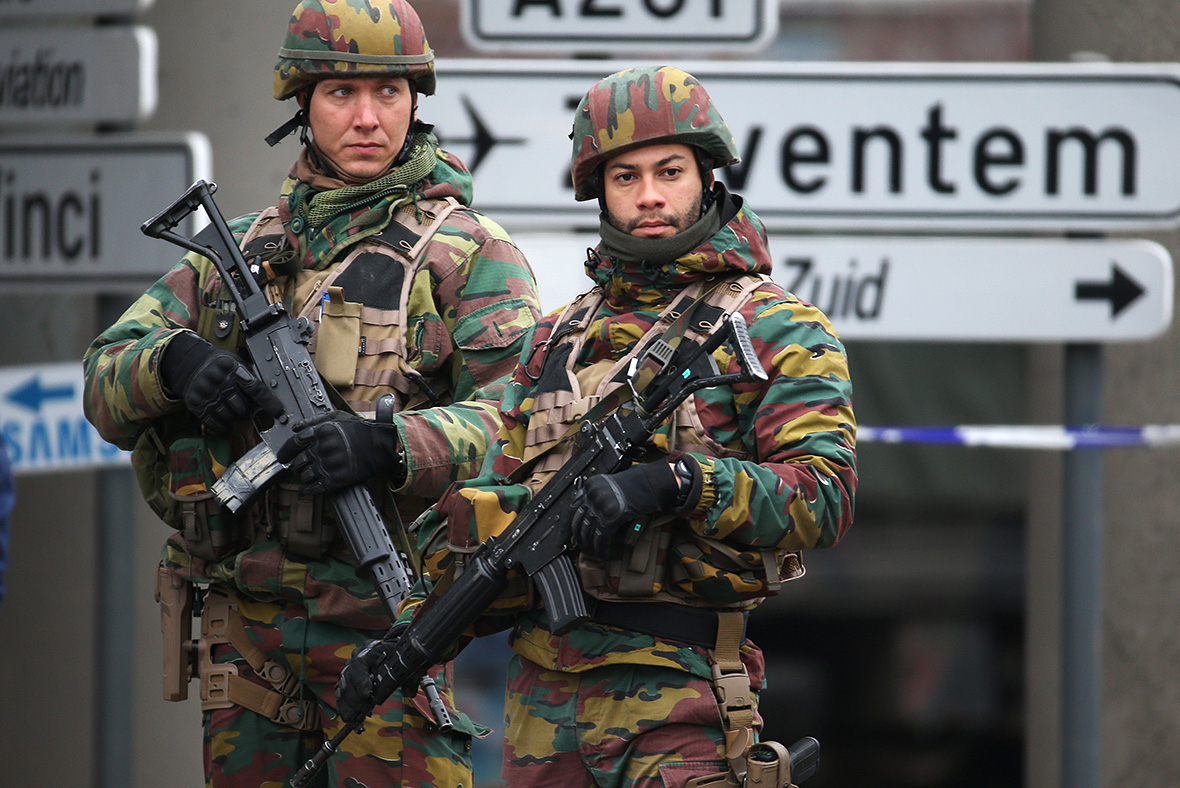 By Brendan Cole June 7, 2016
Belgian troops control a road leading to Zaventem airport following airport bombings in Brussels. The International Luxembourg Forum warns that jihadis are planning a nuclear attack in EuropeCharles Platiau/ Reuters
The possibility of a nuclear terror attack is at its highest since the end of the Cold War, due to the Islamic State (Isis)'s continuing attempts to obtain weapons of mass destruction, warned a leading international think tank on proliferation on Tuesday (7 June).
The International Luxembourg Forum - which consists of ex-government ministers and officials from Russia and the West - pointed out that the Islamist cell that carried out the attacks in Brussels were looking at the security at a Belgian nuclear facility.
The forum's president, Moshe Kantor, said: "Isis has already carried out numerous chemical weapons attacks in Syria; we know it wants to go further by carrying out a nuclear attack in the heart of Europe.
"This, combined with poor levels of security at a host of nuclear research centres in the former Soviet Union mean the threat of a possible 'dirty-bomb' attack on a Western capital is high," reported The Independent.
Kantor added that the current impasse on nuclear arms control was due to the stance of Washington, which has so far refused to discuss limits for its missile defence programme.
The forum met in Amsterdam to mark the 30th anniversary of the Reykjavik summit between US President Ronald Regan and Soviet leader Mikhail Gorbachev which ushered in a historic missile treaty.
Former British defence secretary Des Browne, a member of the forum and vice-chairman of the Nuclear Threat Initiative (NTI), said there were reports of Isis getting hold of uranium when they captured Mosul," he said.
"It isn't that hard to build a 'dirty bomb'. They may not kill that many people with such a bomb, but the effect on the environment, the infrastructure and the psychological impact on people would be devastating. They can also use cyber warfare to target a nuclear facility."
There are concerns that jihadists will try to carry out attacks in France during the European Championships in June, although the forum did not make any claim that a nuclear threat in that event was imminent.