By VAIHAYASI PANDE DANIEL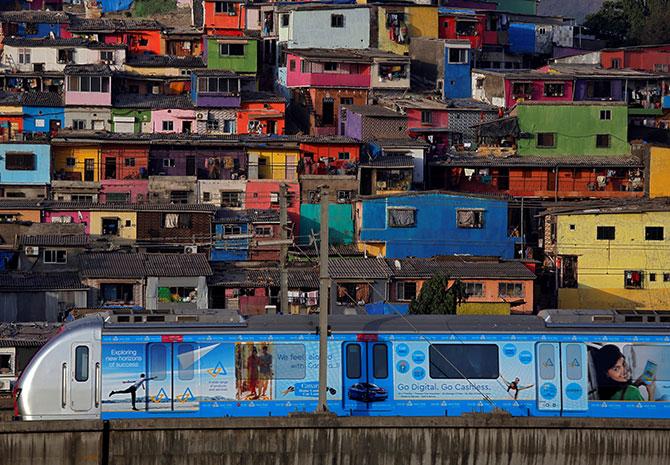 When Rediff.com spoke to several general practitioners, who have clinics near Mumbai's slum localities, or whose patients come from the lower economic classes, they didn't have answers on how social distancing could be effected in the slums.
Says Dr Vivek Korde, a GP from Sewri, south central Mumbai, with a laugh: "How it can work? We cannot just think of it!"
General practitioner Dr Prakash Tathed has a clinic in the Grant road area of south Mumbai and sees patients from all backgrounds.
"Social distancing in Mumbai is very difficult, because you may stop the vehicles, you may stop the local trains, But what about those places where people live in a jhoppadpattis (shanties)?" asks Dr Tathed.
"They are so close together, you can't have a ten-inch distance also," adds Dr Tathed. "That's very difficult. Thankfully, still, it has not gone in that area. But when it will go, we cannot know. It will be seen after 15 days or so."