By
Rajeswari Pillai Rajagopalan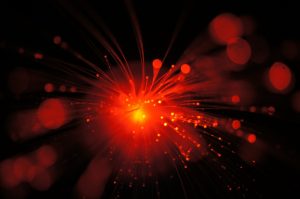 India's Defense Research and Development Organisation (DRDO) announced earlier this month that it plans to develop directed energy weapons (DEWs) using high-energy lasers and microwaves. DEWs are emerging military technologies that are yet to be deployed by any military force but are seen as critical in future warfare. According to media
reports
, India has developed a national plan with short, medium and long term goals to develop a series of DEW variants with up to 100 kilowatts of power. This is being planned in a collaborative mode, to eventually partner with and benefit from the domestic private sector. While India is still in the early stages of developing this technology and nowhere near possessing an operational capability, advances in such technologies will have implications for both national and regional security.
Development of DEWs is seen as particularly important in the context of India's worsening security environment, especially its ties with China. The continuing military confrontation in eastern Ladakh is a reminder of the challenges that China poses to India. Beijing's growing military power, including in space, cyber and electronic warfare domains, can inflict significant damage on its adversaries, including India. China is also developing DEW technologies. Indeed, India is probably developing its own DEWs as a response. 
Delivering the 12th annual Air Chief Marshal L.M. Katre memorial lecture in August 2019, Dr. G. Satheesh Reddy, the head of the DRDO said, "DEWs are extremely important today. The world is moving towards them. In the country too, we are doing a lot of experiments. We have been working in this area for the past three to four years to develop 10-kW and 20-kW [weapons]." In August 2017, the DRDO is reported to have tested a 1-kilowatt laser weapon at Chitradurga in the South Indian state of Karnataka, on a target 250 meters away. Then Defense Minister Arun Jaitley is believed to have been present for the test. This is far from being a usable weapon, of course: in addition to the limited distance of the target, the laser also reportedly took 36 seconds to create a hole on the target metal sheet. The Centre for High Energy Systems and Sciences and Laser Science & Technology Centre, two DRDO laboratories, are working on the project.