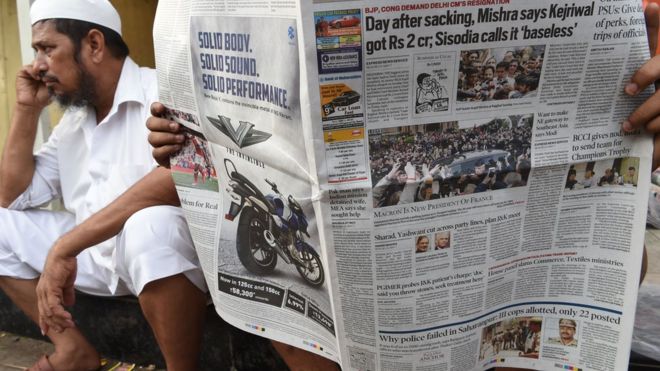 It is a potential scandal that claims to strike at a key pillar of Indian democracy - the freedom of the press - yet it is barely being reported in the Indian media. 
There's a simple reason for that: this alleged scandal involves many of the most powerful media institutions in the country. 
A sting operation by a news organisation called Cobrapost claims to have revealed a deeply engrained bias towards the ruling Bharatiya Janata Party (BJP) within many of India's leading media groups, as well as a willingness among some of the country's most senior media executives and journalists to take money in return for pushing a political agenda.