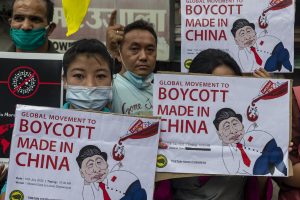 Following the catastrophic clashes between Indian and Chinese troops at the Galwan Valley in Ladakh in June 2020, India has taken several steps to reduce its economic engagement with China. These efforts have included enhancing scrutiny on incoming Chinese investments in India and banning more than a hundred Chinese apps, such as the widely popular TikTok, as well as WeChat and PubG. Chinese companies have also been blocked from participating in road and highway construction projects in India, supplying equipment to Indian telecom service providers, and participating in 5G telecom trials.
In its wider responses to reducing strategic economic dependence on China, India is collaborating with Japan and Australia in promoting the resilient supply chain initiative (RSCI) for reshoring production away from China. It is also a part of a 5G club along with several major global democracies working on alternatives to Chinese 5G telecom technology.
The ostensible motivation behind these efforts is New Delhi's desire to demonstrate to Beijing that economic dependence is not going to get in the way of India's responses to China's provocations on the border. India is not the only country wary of an assertive China. Its decision to take economic actions to curb China's alleged belligerence has resonated with the U.S., Japan, Australia, the U.K., and several countries from Europe (such as France, Germany, Italy) enabling the formation of country coalitions for restricting China's economic and technological domination.
India's largest source of economic dependence on China is in external trade. China is India's second largest trade partner after the United States with bilateral trade of nearly $82 billion in fiscal year 2019. The trade balance is conspicuously skewed in favor of China, with India's exports of $16.6 billon being roughly a quarter of its imports of $65.3 billion. India imports far more from China than it exports to it, underpinning the dependency of Indian industries and consumers on Chinese products.