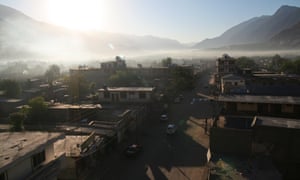 "Where is Mama?" screams Ahmed's 10-year-old daughter in a WeChat message he can hardly bear to replay.  
Like many traders in Pakistan's northernmost region of Gilgit-Baltistan, Ahmed fell in love with a Chinese woman on a work trip across the border. And like dozens of others, he has now been forcibly separated from the woman he married – and the child they had together – for months.
Last week lawmakers in Gilgit-Baltistan demanded that authorities in China's Xinjiang province immediately release from detention at least 50 Chinese women married to Pakistani men, some of whom have been held for a year on vague charges of extremism.