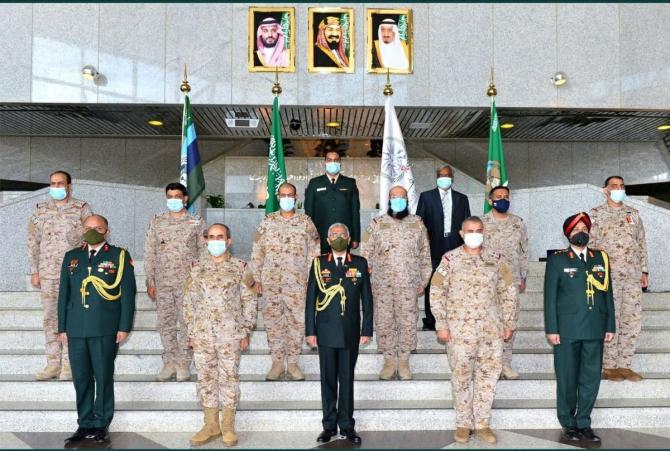 Ambassador Talmiz Ahmad, an Indian Foreign Service officer of 1974 vintage, served as India's Ambassador to Saudi Arabia, Oman and the UAE.
Arguably, India's best-informed voice on matters relating to India's relationships with Saudi Arabia and the Persian Gulf, Ambassador Ahmad explains to Syed Firdaus Ashraf/Rediff.com the significance of Army Chief General Manoj Mukund Naravane's recent visits to Saudi Arabia.
What is the significance of General Naravane's visit to Saudi Arabia? What message does it convey to India-Saudi ties and to the global community?
It is an extremely important visit. It affirms that ties between India and Saudi Arabia are very deep and substantial.
The basis for these ties lies in the Riyadh Declaration that was issued during the visit of Prime Minister Dr Manmohan Singh in February 2010.
In a pioneering initiative, the two countries had then committed themselves to setting up a 'strategic partnership', encompassing cooperation in security, defence, the economy and cultural fields.