By Raymond E. Vickery, Jr.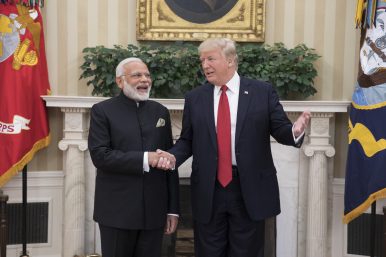 Over the past three decades, a standard opening line for U.S. policymakers dealing with India has been to observe that the U.S.-India relationship is between "the world's oldest democracy and the world's largest democracy." Presidents Clinton, Bush, Obama, and Trump have all used variations of this refrain. Although Indian Prime Ministers have been less active in the use of the phrase, the president of India has employed it, and a plethora of high-level speakers from both sides have observed, with great solemnity, that the "common values" of democracy are a cement binding the two countries together.
But is this still the case, and, if not, should it be?