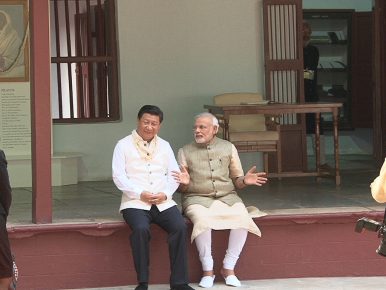 Indian Prime Minister Narendra Modi will meet Chinese President Xi Jinping for an unofficial bilateral summit on April 27 and 28, the two countries announced on Sunday. The meeting will take place in Wuhan, in China's Hubei province.  
The sudden announcement of this kind of an unprecedented meeting between the leaders of these two countries was announced after a trip by Indian External Affairs Minister Sushma Swaraj to China to meet with her Chinese counterpart Wang Yi. 
A Modi trip to China had long been rumored amid reports of Indian attempts to "reset" bilateral relations with China, but the announcement for an end-April summit is especially quick. The Indian prime minister will also travel to China in June, for the Shanghai Cooperation Organization's security summit.