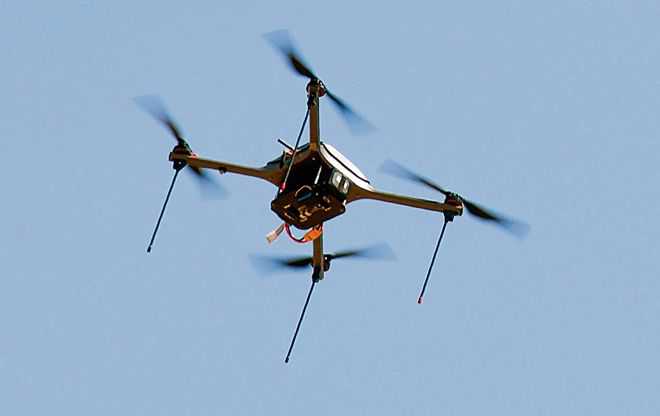 India has an estimated over six lakh rogue or unregulated unmanned aerial vehicles (UAVs) and security agencies are analysing modern anti-drone weapons like 'sky fence' and 'drone gun' to counter terror or similar sabotage bids by these aerial platforms, official sources said on Sunday.
An official blueprint prepared by central agencies says unregulated drones, UAVs and remotely-piloted aircraft system are a "potential threat" to vital installations, sensitive locations and specific events and a "compatible solution" is required to counter these.
A data estimation study conducted by these agencies state that over 6 lakh unregulated drones, of various sizes and capacities, are present in the country and anyone of these can be used for launching a nefarious act by disruptive elements. Recent incidents like the lethal drone attack on Saudi Arabia's largest petroleum company and arms dropping by UAVs in Punjab from across the India-Pakistan border has alerted Indian security and intelligence agencies. The agencies are now looking at specific anti-drone techniques like 'sky fence and 'Skywall 100' to intercept and immobilise suspicious and lethal remote-controlled aerial platforms. A report titled 'Drones: A new frontier for Police' , published in the Indian Police Journal by Additional DG of the Rajasthan Police, Pankaj Kumar Singh, has talked about these new techniques.