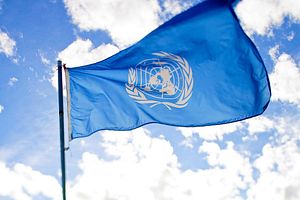 China's U.N. ambassador warned Wednesday against further escalation between India and Pakistan over the disputed Kashmir region and expressed hope that a Security Council meeting called by Beijing will encourage both countries to seek a solution through dialogue.
Zhang Jun told several reporters after the closed meeting that China remains "concerned about the situation on the ground" in Kashmir.
"I'm sure the meeting will be a help in both parties to understand the risk of further escalation and encourage them to approach to each other and to have dialogue and to seek means to seek solutions through dialogue," Zhang said.
India's Hindu nationalist-led government ended Muslim-majority Kashmir's semi-autonomous status in August. The move was accompanied by a harsh crackdown, with New Delhi sending tens of thousands of additional troops to the already heavily militarized region, imposing a sweeping curfew, arresting thousands and cutting virtually all communications.