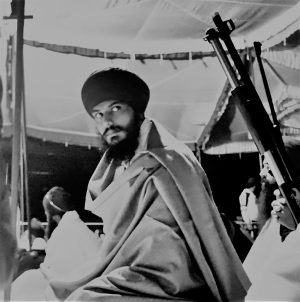 On February 23, scores of gun- and sword-brandishing followers of Amritpal Singh, a self-styled radical Sikh "preacher" and head of a so-called pressure group, Waris Punjab De (Heirs of Punjab), stormed a police station at Ajnala near Amritsar in India's border state of Punjab. The mob was trying to force authorities to release a jailed associate of Singh.
In Singh's words, the assault on the police station was a "show of strength." It worked. Punjab's Aam Aadmi Party (AAP) government caved in to his demand and released the aide.
This could boost Singh's stature in the Sikh separatist and radical religiopolitical space in Punjab.
Singh, who propagates the formation of Khalistan, a sovereign state for Sikhs, is drawing large crowds in rural Punjab. This is a matter of concern as Sikh separatist militancy ravaged Punjab in the 1980s and was wiped out only in the mid-1990s.