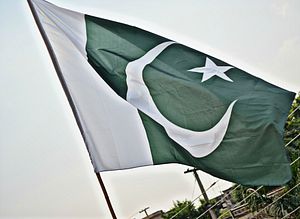 During the 16th century, the Mughal Emperor Humayun, who ruled a significant part of the subcontinent, wrote a letter to the Ottoman Sultan, Suleiman the Magnificent, complimenting him on his military, literary, and religious achievements. The same Humayun also fostered close ties with the Safavid Empire, an Iranian dynasty that ruled territories stretching from Georgia to the Arabian Sea. It is little surprise then that two of their respective successors, Azerbaijan and Pakistan, share an enduring diplomatic relationship.
Just this month, in a phone call with his Pakistani counterpart, Azerbaijan's President Ilham Aliyev expressed his deep concern at India's perceived human rights violations in Kashmir, stating "Azerbaijan considers Pakistan its close friend" and will "continue to support it" at every forum. Unsurprisingly, Pakistan reciprocated Aliyev's comments, alluding to Islamabad's support for Baku in its long-standing dispute with Armenia over Nagorno-Karabakh, a small enclave in the Caucasus that has been the scene of frequent conflict between the two states.
The two leaders also discussed the coronavirus pandemic and shortly after, Azerbaijan's ambassador to Pakistan, Ali Alizada, visited a medical center in Islamabad. Alizada was pictured donating medical masks, food parcels, and other equipment. While the gesture may be small, the message, timing, and symbolism of Aliyev's statement and Alizada's actions are clear: Azerbaijan is one of Pakistan's closest (and possibly its most enduring) allies among the former Soviet states. The close relationship is based on shared experiences and mutual benefit.