By Rajeswari Pillai Rajagopalan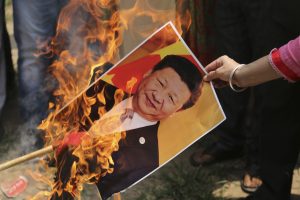 The Sino-Indian border confrontation may fundamentally alter Sino-Indian relations, if the darkening mood in New Delhi is any indication. Diplomatic and military negotiations have been ongoing since the June 15 clash at the Galwan River, but they do not appear to be yielding much progress. Not only has there been no troop disengagement on the border, both India and China appear to be sending more troops to the border.
China is also reported to be building up forces opposite the Indian state of Arunachal Pradesh, hundreds of kilometers to the east of the current confrontation. Adding to an already complex situation, Pakistan is sending almost 20,000 troops to territories it controls on India's western flank opposite Ladakh, confronting India with a possible two-front problem. Pakistani radars are also reported to be active. Citing military sources, reports say that the Skardu air base in Pakistan Occupied Kashmir (POK) has been active as well. China is reportedly in talks with cadres of terrorist groups such as Al Badr to possibly stir-up violence in Jammu and Kashmir. The Indian Air Force and the Navy are also reportedly on high alert.