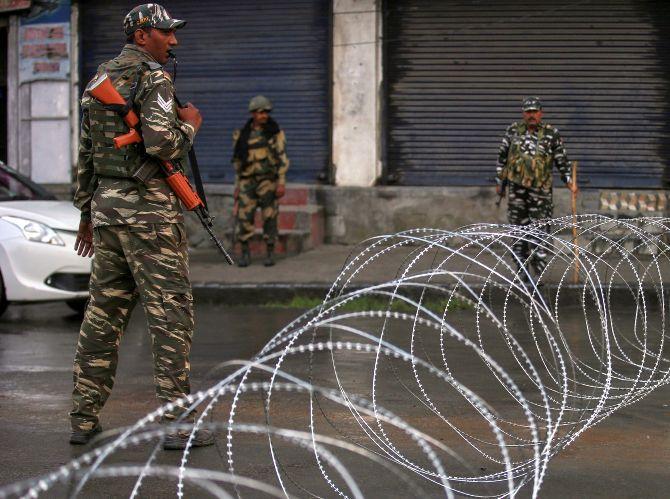 All things taken into consideration, the Taliban statement on Kashmir portends trouble ahead. The Taliban is notorious for doublespeak and when it says there is no link between the Kashmir issue and the Afghan settlement, the opposite must be taken into account as well, points out Ambassador M K Bhadrakumar.
IMAGE: Security personnel stand guard across a road during restrictions after the government scrapped the special status for Kashmir, in Srinagar. Photograph: Danish Ismail/Reuters
The statement recalls media reports on the abrogation of the special status of J&K by the Modi government, the deployment of additional troops in the state, and the lockdown in the valley that have created "difficulties and hardships for the Muslim population."