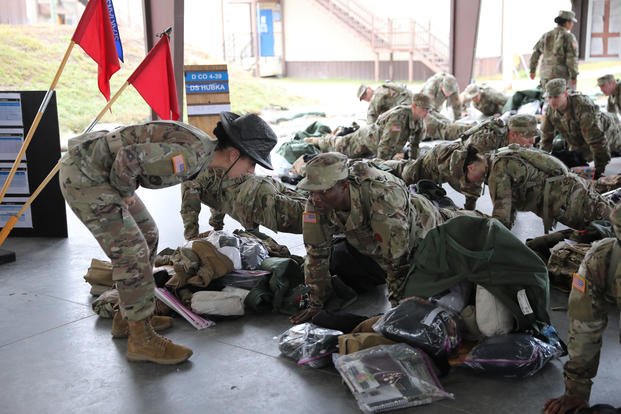 The Army recently published an update to its command policy that encourages sergeants to drop soldiers for push-ups or order extra physical training to correct minor screw-ups as an alternative to stiffer non-judicial punishments.
Last updated in 2014, the 213-page Army Regulation 600-20 is designed to offer command guidance for commanders across the Army includes updates to corrective training, sexual harassment reporting and extremist activity on social media, according to an Army release.
Leaders at all levels across the Army "have an obligation to know, enforce and take appropriate action in accordance with Army Command Policy," Sgt. Major of the Army Michael Grinston said in the release.
The regulation includes "specified authority" for noncommissioned officers to correct minor soldier infractions with "brief forms of exercise."
"The changes empower NCOs to lean on non-punitive measures as a form of corrective training to address minor deficiencies," Sgt. Maj. Jasmine Johnson, the command policy sergeant major, said in the release.