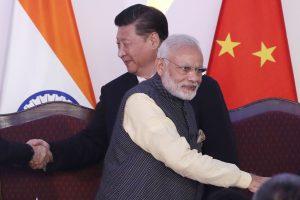 The trend in China-India ties is a predictable affair at present: Bilateral antagonism is taking the lead over any pretense of engagement and stability. Recent years increasingly suggest that.
On December 9, the Indian and Chinese military forces clashed along the Line of Actual Control (LAC) in the Yangtse area of the Tawang sector in the Indian state of Arunachal Pradesh. The conflict resulted in injuries (but not fatalities). This is one of the major incidents in the more than two years after the defining China-India clash at Galwan in the Ladakh region. In 2021, although there were reports of a minor face-off between Indian and Chinese patrol parties in the eastern sector, it did not result in injuries and the matter was resolved at the local military commanders' level. Before the clashes of 2021, the previous such incident in this sector had been in 2016.
It is highly likely that the high-altitude joint exercises ("Yudhabhyas," literally meaning war practice) conducted between U.S. and Indian troops in northern India's Uttarakhand state days before was a catalyst for the December border incident. China's Ministry for Foreign Affairs criticized the exercises as a violation of bilateral agreements and not conducive to building trust.