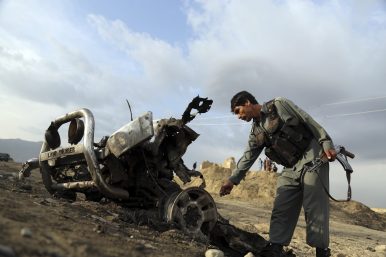 The Taliban announced Friday the start of their spring offensive despite talking peace with the United States and ahead of a significant gathering of Afghans meant to discuss resolutions to the protracted war and an eventual withdrawal of American troops from the country.
The insurgents released a lengthy missive in five languages, including English, saying the fighting would continue while foreign forces remain in Afghanistan.
The announcement is something the militant group does every year, even though Taliban attacks never really ceased during the harsh winter months. The insurgents carry out daily attacks targeting Afghan security forces and NATO troops, and inflicting staggering casualties, including among civilians. Most recently, a Taliban attack near the main U.S. air base in Afghanistan killed three Marines on Monday.
The Taliban now hold sway over half the country after a relentless 17-year war, America's longest.